Principal DevOps engineer
В архиве с 
8 октября 2023
Требуемый опыт работы: 3–6 лет
Полная занятость, полный день
{"trl":{"RU":{"employerReviews.wizard.confirmClose":"Закрыть окно?\nВнесенные изменения не сохранятся.","employerReviews.complainWizard.reason.title":"Причина жалобы","employerReviews.complainWizard.reason.titleXS":"Укажите причину, по которой вы хотите удалить отзыв","employerReviews.complainWizard.text.placeholder":"Опишите ситуацию","employerReviews.complainWizard.callPolice.title":"Обратитесь в контролирующие органы","employerReviews.complainWizard.callPolice.description":"При нарушении трудовых прав вы можете обратиться в контролирующие или надзорные органы. Мы подготовили для вас статью на эту тему","employerReviews.complainWizard.callPolice.action":"Читать статью","employerReviews.complainWizard.finish.title":"Спасибо за помощь","employerReviews.complainWizard.finish.description":"Теперь мы знаем, что с компанией что-то не так, и уже работаем над этим","employerReviews.complainWizard.finish.description.vacancy":"Теперь мы знаем, что с вакансией что-то не так, и уже работаем над этим","employerReviews.complainWizard.finish.action":"Закрыть","employerReviews.wizard.next":"Продолжить","employerReviews.wizard.prev":"Назад","employerReviews.wizard.cancel":"Отменить","employerReviews.wizard.submit":"Отправить отзыв","employerReviews.wizard.about.title":"Анонимный отзыв","employerReviews.interviewWizard.components.title":"Что включал в себя процесс отбора в компанию?","employerReviews.interviewWizard.questions.title":"Ответьте на вопросы","employerReviews.interviewWizard.nonMatchedJobConditions.title":"Что не соответствовало описанию вакансии?","employerReviews.wizard.rate.title":"Оцените работодателя","employerReviews.interviewWizard.review.title":"Что было на собеседовании?","employerReviews.interviewWizard.finish.title":"Спасибо за отзыв!","employerReviews.interviewWizard.finish.description":"Информацию о том, что было на собеседовании, увидит только работодатель","employerReviews.wizard.ok":"Понятно","employerReviews.interviewWizard.questions.interviewHappened.title":"Вы общались с работодателем?","employerReviews.wizard.about.city":"Город","employerReviews.wizard.about.city.error":"Укажите город проживания","rb.edit.area":"Город проживания","treeselector.save":"Выбрать","treeselector.cancel":"Отменить","treeselector.quicksearch":"Быстрый поиск","treeselector.notFound":"Совпадений не найдено","employerReviews.wizard.about.company":"Компания","employerReviews.wizard.about.company.error":"Укажите название компании","employerReviews.wizard.about.company.error.cantReview":"Вы уже оставили отзыв на эту компанию","employerReviews.wizard.about.position":"Должность","employerReviews.wizard.about.position.error":"Укажите должность","employerReviews.interviewWizard.about.gotOffer":"Предложили ли вам работу после собеседования?","employerReviews.interviewWizard.about.gotOffer.error":"Выберите ответ","employerReviews.interviewWizard.about.gotOffer.yes":"Да, есть приглашение","employerReviews.interviewWizard.about.gotOffer.no":"Нет, не предлагали","employerReviews.interviewWizard.general.error":"Выберите ответ","employerReviews.interviewWizard.questions.duration":"Сколько недель длился процесс отбора c момента отклика на вакансию?","employerReviews.interviewWizard.questions.interviewHappened.yes":"Да, было собеседование","employerReviews.interviewWizard.questions.interviewHappened.inProcess":"Еще прохожу собеседование","employerReviews.interviewWizard.questions.interviewHappened.no":"Не общались","employerReviews.interviewWizard.questions.complexity":"Как вы оцениваете уровень сложности собеседования?","employerReviews.interviewWizard.questions.stagesCount":"Сколько этапов собеседования на должность?","employerReviews.interviewWizard.questions.isMatch":"Условия работы соответствуют описанию вакансии?","employerReviews.interviewWizard.questions.isMatch.yes":"Соответствуют","employerReviews.interviewWizard.questions.isMatch.no":"Не соответствуют","employerReviews.interviewWizard.questions.locations":"Где проходило собеседование?","employerReviews.interviewWizard.questions.locations.hint":"Можно выбрать несколько вариантов","employerReviews.wizard.rate.error":"Оцените работодателя по критериям","employerReviews.interviewWizard.rate.feedbackSpeed":"Скорость обратной связи от работодателя","employerReviews.interviewWizard.rate.hrCompetition":"Профессионализм HR / представителя компании","employerReviews.interviewWizard.rate.perceiving":"Атмосфера на собеседовании","employerReviews.interviewWizard.review.questions":"О чём вас спрашивали?","employerReviews.interviewWizard.review.impression":"Поделитесь впечатлением от процесса","employerReviews.interviewWizard.review.questions.hint":"Оцените вопросы, которые вам задавали на интервью.что бы вы посоветовали улучшить?","employerReviews.interviewWizard.review.impression.hint":"Понравилось ли вам в целом, как проходили этапы отбора в компанию?","employerReviews.wizard.review.pros.error":"Поле должно содержать не менее 20 символов. Пожалуйста, дополните ваш отзыв","employerReviews.wizard.review.title":"Напишите отзыв","employerReviews.wizard.advantages.title":"Какие льготы и удобства есть у работодателя?","employerReviews.wizard.recommend.title":"Вы бы порекомендовали работодателя своему другу?","employerReviews.wizard.finish.title":"Спасибо за отзыв!","employerReviews.wizard.finish.description":"После модерации он появится на Dreamjob.ru и будет доступен другим соискателям","employerReviews.wizard.finish.action":"Хорошо","employerReviews.wizard.about.duration":"Как долго работали?","employerReviews.wizard.about.duration.error":"Укажите как долго работали","employerReviews.wizard.about.duration.lessThanYear":"Меньше года","employerReviews.wizard.about.duration.oneToTwoYears":"1-2 года","employerReviews.wizard.about.duration.threeToFiveYears":"3-5 лет","employerReviews.wizard.about.duration.fiveToTenYears":"5-10 лет","employerReviews.wizard.about.duration.moreThanTenYears":"Больше 10 лет","employerReviews.wizard.about.target":"Я оцениваю","employerReviews.wizard.about.target.error":"Выберите кого вы оцениваете","employerReviews.wizard.about.target.currentEmployer":"Текущее место работы","employerReviews.wizard.about.target.previousEmployer":"Прошлое место работы","employerReviews.wizard.advantages.error":"Выберите льготы и удобства","employerReviews.wizard.rate.compensation.placeholder":"Доход после вычета налога (руб./месяц)","employerReviews.wizard.rate.workPlace.title":"Условия труда","employerReviews.wizard.rate.workPlace.description":"Оцените удобство и условия рабочего места, наличие необходимого оборудования, месторасположение","employerReviews.wizard.rate.team.title":"Коллектив","employerReviews.wizard.rate.team.description":"Оцените атмосферу в коллективе: сплоченность, поддержка, общение вне работы","employerReviews.wizard.rate.managment.title":"Руководство","employerReviews.wizard.rate.managment.description":"Оцените отношение руководства к сотрудникам, уровень компетентности, возможности решения рабочих проблем","employerReviews.wizard.rate.career.title":"Возможности роста","employerReviews.wizard.rate.career.description":"Оцените перспективы для роста и развития, возможности перехода в другой отдел и обучения в компании","employerReviews.wizard.rate.restRecovery.title":"Условия для отдыха","employerReviews.wizard.rate.restRecovery.description":"Оцените наличие и уровень соц.пакета и ДМС, оплату питания, продолжительность рабочего дня и перерывов","employerReviews.wizard.rate.salary.title":"Уровень дохода","employerReviews.wizard.rate.salary.description":"Оцените размер оплаты труда и премии","employerReviews.wizard.recommend.like":"Да","employerReviews.wizard.recommend.dislike":"Нет","employerReviews.wizard.recommend.error":"Оставьте свою рекомендацию","employerReviews.wizard.review.cons":"Что можно было бы улучшить","employerReviews.wizard.review.cons.placeholder":"Например: коммуникация между сотрудниками","employerReviews.wizard.review.cons.error":"Поле должно содержать не менее 20 символов. Пожалуйста, дополните ваш отзыв","employerReviews.wizard.review.points":"— Избегайте категоричных и предвзятых оценок: у каждой компании есть как плюсы, так и зоны для улучшений.\n— Не используйте нецензурную лексику.\n— Не переходите на личности и не разглашайте персональные данные.","employerReviews.wizard.review.pros":"Что вам нравится в работодателе","employerReviews.wizard.review.pros.placeholder":"Например: свобода в выборе рабочего графика, близость к дому и т. д.","employerReviews.deleteReviewModal.title":"Укажите причину, по которой вы хотите удалить отзыв","employerReviews.deleteReviewModal.reason.changedOpinion":"Поменялось мнение о работодателе","employerReviews.deleteReviewModal.reason.employerRequested":"Работодатель попросил удалить отзыв","employerReviews.deleteReviewModal.reason.noLongerRelevant":"Отзыв потерял актуальность","employerReviews.deleteReviewModal.reason.byMistake":"Отзыв был оставлен по ошибке","employerReviews.deleteReviewModal.reason.other":"Другое","employerReviews.deleteReviewModal.other.title":"Причина удаления","employerReviews.deleteReviewModal.other.placeholder":"Например: написал отзыв на эмоциях…","employerReviews.deleteReviewModal.actions.delete":"Удалить","employerReviews.deleteReviewModal.actions.cancel":"Отменить","employerReviews.editReviewModal.title":"Редактирование отзыва","employerReviews.editReviewModal.actions.delete":"Удалить","employerReviews.editReviewModal.actions.save":"Опубликовать","employerReviews.editReviewModal.actions.cancel":"Отменить","employerReviews.abstract.submitError":"Произошла ошибка. Попробуйте повторить операцию позднее","employerReviews.editReviewModal.description.title":"Пожалуйста, исправьте замечания и опубликуйте отзыв повторно","employerReviews.editReviewModal.hint":"Напишите нам, если вы считаете, что ваш отзыв не нарушает ни одно из перечисленных правил или хотите задать вопрос касательно процесса модерации","employerReviews.editReviewModal.hint.show":"Подробнее","employerReviews.editReviewModal.hint.close":"Закрыть","employerReviews.applicantIndexWidget.title":"Оцените своих работодателей","employerReviews.applicantIndexWidget.allEmployersLink":"Все работодатели","employerReviews.applicantIndexWidget.allEmployersLink2":"[RU:1:employerReviews.applicantIndexWidget.allEmployersLink2]","employerReviews.cantReview.loginAsApplicant":"Войдите как соискатель, чтобы оставить отзыв","employerReviews.cantReview.alreadyReviewed":"Можно оставить только один отзыв. После модерации он появится на сайте Dreamjob.ru и будет доступен другим соискателям.","employerReviews.cantReview.verifyPhone":"Чтобы оставить отзыв о работодателе подтвердите ваш аккаунт с помощью номера телефона","employerReviews.cantReview.alreadyReviewedInterview":"Вы уже оставили отзыв. После модерации он появится на сайте Dreamjob.ru и будет доступен другим соискателям.","applicant.employerReviews.notification.title":"Рекомендуете ли вы своего работодателя?","employerReviews.bigWidget.rummorsTitle":"Что говорят сотрудники","employerReviews.review.noTitle":"Отзыв сотрудника","employerReviews.benefits.modal.title":"Преимущества и льготы в компании","employerReviews.benefits.modal.subTitle":"На основании","employerReviews.benefits.modal.subTitle.one":"отзыва","employerReviews.benefits.modal.subTitle.many":"отзывов","employerReviews.freeWidgetModal.employerDontWork":"Работодатель пока не работает с отзывами сотрудников на hh.ru. Отображается последний отзыв.","employerReviews.freeWidgetModal.close":"Закрыть","employerReviews.freeWidgetModal.onlyLast":"На hh.ru видно только последний отзыв. Остальные — на {0}","employerReviews.freeWidgetModal.wantMore":"Если хотите видеть больше отзывов на hh.ru, дайте знать об этом — попросим работодателя открыть их","employerReviews.freeWidgetModal.youAnswered":"Вы ответили, что хотите видеть больше","employerReviews.freeWidgetModal.thanks":"Спасибо! Попросим работодателя открыть отзывы","employerReviews.freeWidgetModal.yesShowMore":"Показывайте больше отзывов","employerReviews.loginCard.description":"Войдите, чтобы увидеть все отзывы","employerReviews.loginCard.action":"Войти","employerReviews.reviewModal.target.currentEmployer":"Работаю в компании","employerReviews.reviewModal.target.previousEmployer":"Работал в компании","employerReviews.reviewModal.target.interview":"Был на собеседовании","employerReviews.reviewModal.workInCompany":"Продолжительность работы {0}","employerReviews.reviewModal.section.pros":"Что вам нравится в работодателе","employerReviews.reviewModal.section.cons":"Что можно было бы улучшить","employerReviews.reviewModal.ratings.career":"Возможности роста","employerReviews.reviewModal.ratings.management":"Руководство","employerReviews.reviewModal.ratings.restRecovery":"Условия для отдыха","employerReviews.reviewModal.ratings.salary":"Уровень дохода","employerReviews.reviewModal.ratings.team":"Коллектив","employerReviews.reviewModal.ratings.workPlace":"Условия труда","employerReviews.review.deleteReview":"Удалить отзыв","employerReviews.reviewModal.section.feedback":"Ответ работодателя","employerReviews.advantages.advantagesTitle":"Преимущества и льготы из отзывов сотрудников","employerReviews.advantages.advantagesQuestion":"Какие льготы и преимущества важны для вас при выборе работы?","employerReviews.advantages.choiceButton":"Выбрать льготы","employerReviews.advantages.shouldLogin":"Войдите как соискатель, чтобы выбрать важные для вас льготы","employerReviews.advantages.toLogin":"Войти","employerReviews.advantages.empty":"Пока никто не указывал, что в компании есть льготы. Возможно, сама компания рассказала о них в вакансии — посмотрите описание.","employerReviews.advantages.basedOn.prefix":"На основании","employerReviews.advantages.basedOn.one":"%s отзыва сотрудника","employerReviews.advantages.basedOn.some":"%s отзывов сотрудников","employerReviews.advantages.basedOn.many":"%s отзывов сотрудников","employerReviews.advantages.showAllButton":"Смотреть все льготы","employerReviews.advantages.top5EmployerAdvantages":"Топ-5 популярных льгот работодателя","employerReviews.advantages.otherEmployerAdvantages":"Другие льготы","employerReviews.advantages.importantEmployerAdvantages":"Важные для вас льготы","employerReviews.advantages.has":"Есть","employerReviews.advantages.of":"из","employerReviews.advantages.important":"важных для вас","employerReviews.advantages.save":"Сохранить","employerReviews.advantages.close":"Закрыть","employerReviews.advantages.upTo5":"Выберите 5 льгот","employerReviews.advantages.save.empty":"Пока у нас нет данных по доступным льготам","employerReviews.bigWidget.allReviews":"Все {0} на Dream Job","employerReviews.bigWidget.allReviews.without.count":"Все отзывы на Dream Job","employerReviews.reviewsCount.one":"отзыв","employerReviews.reviewsCount.some":"отзыва","employerReviews.reviewsCount.many":"отзывов","employerReviews.benefits.card.title":"Преимущества и льготы","employerReviews.freeWidget.employerDontWork":"Работодатель пока не работает с отзывами сотрудников на hh.ru. Отображается последний отзыв.","employerReviews.freeWidget.showMoreWidget.wantSeeMoreWidgets":"Хотите видеть здесь больше отзывов?","employerReviews.freeWidget.showMoreWidget.letMeKnow":"Дайте знать об этом — попросим работодателя открыть их","employerReviews.freeWidget.showMoreWidget.yesShowMore":"Да, показывайте больше","employerReviews.freeWidget.showMoreWidget.youAnswered":"Вы ответили, что хотите видеть больше","employerReviews.freeWidget.showMoreWidget.thanks":"Спасибо! Попросим работодателя открыть отзывы","employerReviews.review.answer":"Ответить","employerReviews.review.pin":"Закрепить","employerReviews.review.answered":"Вы ответили","employerReviews.review.pinned":"Закреплён","employerReviews.bigWidget.leaveReviewComment":"Ваши отзывы помогают людям принимать взвешенные карьерные решения","employerReviews.bigWidget.leaveReviewAction":"Оставить отзыв","employerReviews.bigWidget.verifyPhone":"Подтвердить номер","employerReviews.reviewSelectorModal.leaveAnonReview":"Оставить анонимный отзыв","employerReviews.reviewSelectorModal.dontSendPersonalData":"Мы не передаем персональную информацию третьим лицами.","employerReviews.reviewSelectorModal.allReviewsIsAnon":"Все отзывы абсолютно анонимны","employerReviews.reviewSelectorModal.aboutCompany":"О работе в компании","employerReviews.reviewSelectorModal.aboutInterview":"О собеседовании","employerReviews.reviewSelectorModal.complain.company":"Пожаловаться на компанию","employerReviews.reviewSelectorModal.complain.vacancy":"Пожаловаться на вакансию","employerReviews.reviewSelectorModal.complain.disabled":"Вы уже оставили жалобу","employerReviews.bigWidget.hiddenReview.noReviews":"Здесь пока нет отзывов, но ваш может стать первым","employerReviews.bigWidget.hiddenReview.dreamjobLink":"Работодатель скрыл отзывы в нашем приложении, но вы можете посмотреть их на сайте","employerReviews.bigWidget.ratingComment":"Оценка Dream Job","employerReviews.ratingSummary.fine":"отлично","employerReviews.ratingSummary.veryGood":"очень хорошо","employerReviews.ratingSummary.good":"хорошо","employerReviews.ratingSummary.satisfactorily":"удовлетворительно","employerReviews.ratingSummary.unsatisfactorily":"неудовлетворительно","employerReviews.bigWidget.recommendationComment":"Рекомендуют работодателя","employerReviews.bigWidget.recommendationCommentShort":"Рекомендуют","applicant.negotiations.action.feedback":"Оставить отзыв","applicant.interviewReviews.thankYou":"Отзыв оставлен, спасибо!","employer.complain.button.title":"Пожаловаться","employer.complain.button.already":"Я сообщил о нарушениях","employerReviews.forceReloadInfo.text":"У вашей компании появились отзывы сотрудников — теперь соискатели видят ещё больше плюсов работы с вами","employerReviews.employerWidget.hasReviewsOff.comment":"У вас уже {0} на Dream Job","employerReviews.employerWidget.hasReviewsOff.action":"Включить отзывы","employerReviews.trialPeriodInfo.text":"У вас закончился пробный период использования отзывов. Теперь соискатели видят 1 отзыв.","employerReviews.main.freeWidget.description":"Подключите доступ ко всем функциям отзывов","employerReviews.main.freeWidget.submitApplication":"Оставить заявку","employerReviews.index.openEmployer.activated.title":"Вы получили статус «Открытый работодатель»","employerReviews.index.openEmployer.activated.action":"Отлично","employerReviews.index.openEmployer.canGetStatus":"Вы можете получить статус «Открытый работодатель»","employerReviews.index.openEmployer.learnMore":"Узнать больше","employerReviews.index.openEmployer.close":"Закрыть","employerReviews.main.trialExtension.description":"Осталось {0} до конца пробного периода","employerReviews.main.trialExtension.getPermanentAccess":"Получить постоянный доступ","employerReviews.main.trialExtension.description.days.one":"день","employerReviews.main.trialExtension.description.days.some":"дня","employerReviews.main.trialExtension.description.days.many":"дней","employerReviews.employerWidget.noReviewsOff.noRating":"Нет оценки","employerReviews.employerWidget.noReviewsOff.lead":"Подключите отзывы, чтобы сделать вашу компанию еще более привлекательной для соискателей","employerReviews.employerWidget.noReviewsOff.turnOn":"Включить отзывы","employerReviews.employerWidget.noReviewsOn.text":"Пока никто не писал о работе у вас","employerReviews.employerWidget.noReviewsOn.button":"Как получить отзывы?","employerReviews.employerWidget.noReviewsOn.title":"Нет оценки","employerReviews.employerWidget.noReviewsOn.lead":"У вас пока нет отзывов и оценок от соискателей","employerReviews.employerWidget.noReviewsOn.action":"Управлять отзывами","employerReviews.employerWidget.title":"Отзывы","employerReviews.employerWidget.new":"новое","employerReviews.settings.dashboard.header":"Получите статус «Открытый работодатель» за работу с отзывами","employerReviews.settings.dashboard.smallHeader":"Статус «Открытый работодатель» за работу с отзывами","employerReviews.settings.dashboard.subheader":"Кандидаты увидят его на страницах ваших вакансий — для людей это важный показатель заботы компании о своей репутации","employerReviews.settings.dashboard.header.openEmployer":"Поздравляем! Вы получили статус «Открытый работодатель»","employerReviews.settings.dashboard.subheader.openEmployer":"Не забывайте регулярно собирать и отвечать на отзывы, чтобы не потерять его","employerReviews.settings.dashboard.collect.title":"Соберите 3 отзыва","employerReviews.settings.dashboard.collect.smallTitle":"Собрано за 3 месяца","employerReviews.settings.dashboard.collect.subtitle":"За последние 3 месяца","employerReviews.settings.dashboard.answer.title":"Ответьте на 3 отзыва","employerReviews.settings.dashboard.answer.smallTitle":"Отвечено за 3 месяца","employerReviews.settings.dashboard.answer.subtitle":"За последние 3 месяца","employerReviews.settings.dashboard.pin.title":"Закрепите лучшие отзывы","employerReviews.settings.dashboard.pin.smallTitle":"Закреплено на hh.ru и на странице Dream Job","employerReviews.settings.dashboard.pin.subtitle":"В виджете на hh.ru 3 отзыва и 1 на странице Dream Job","employerReviews.settings.dashboard.pages.hide":"Свернуть","employerReviews.settings.dashboard.pages.show":"Показать подсказки","employerReviews.settings.dashboard.mailSending.title":"Сначала отправьте письмо сотрудникам с просьбой написать отзывы","employerReviews.settings.dashboard.mailSending.subtitle":"Воспользуйтесь шаблоном — его можно редактировать","employerReviews.settings.dashboard.mailSending.send":"Отправить письмо по почте","employerReviews.settings.dashboard.mailSending.copy":"Или скопируйте ссылку и отправьте её другим способом","employerReviews.settings.dashboard.mailSending.copied":"Ссылка скопирована","employerReviews.settings.dashboard.pinningReviews.title":"Закрепите отзывы, которые вам нравятся","employerReviews.settings.dashboard.pinningReviews.subtitle":"Их кандидаты прочитают в первую очередь","employerReviews.settings.dashboard.pinningReviews.pin":"Закрепить отзывы","employerReviews.settings.dashboard.pinningReviews.action1":"Выберите, какие отзывы закрепить в виджете на hh.ru","employerReviews.settings.dashboard.pinningReviews.action2":"Один из отзывов закрепите на странице Dream Job","employerReviews.settings.dashboard.recommendations.title":"Когда получите первые отзывы, на них нужно будет ответить","employerReviews.settings.dashboard.recommendations.subtitle":"Но не спешите: сначала прочитайте наши советы. Кандидаты увидят ответы на hh.ru и Dream Job.","employerReviews.settings.dashboard.recommendations.answer":"Ответить на отзывы","employerReviews.settings.dashboard.recommendations.advice.1":"Общайтесь уважительно, каким бы ни был отзыв","employerReviews.settings.dashboard.recommendations.advice.2":"Отвечайте ёмко — не больше 2–3 абзацев","employerReviews.settings.dashboard.recommendations.advice.3":"Будьте конкретны и используйте примеры","employerReviews.settings.dashboard.recommendations.advice.4":"Помните, что однотипные ответы воспринимаются как автоматические","employerReviews.settings.dashboard.recommendations.moreAdvices":"Больше советов и разборы отзывов —","employerReviews.settings.dashboard.recommendations.moreAdvicesLink":"в гайде по коммуникациям","employerReviews.settings.dashboard.mailSendingMobile.title":"Как собрать первые отзывы?","employerReviews.settings.dashboard.mailSendingMobile.subTitle":"Отправьте письмо сотрудникам с просьбой написать отзывы. Воспользуйтесь шаблоном — его можно редактировать.","employerReviews.freeWidget.connectAccess":"Подключите доступ ко всем функциям","employerReviews.freeWidget.description":"Вы сможете получить статус «Открытый работодатель», разместить на странице компании и в каждой вакансии все отзывы, а также отвечать на них от лица бренда","employerReviews.freeWidget.submitApplication":"Оставить заявку","employerReviews.bigWidget.openEmployer":"Открытый работодатель","employerReviews.bigWidget.openEmployer.statusNotReceived":"Статус не получен","employerReviews.bigWidget.trialVersionInfo.untilEndTrialPeriod":"До конца пробного периода","employerReviews.bigWidget.trialVersionInfo.getPermanentAccess":"Получить постоянный доступ","employerReviews.bigWidget.trialVersionInfo.days.one":"день","employerReviews.bigWidget.trialVersionInfo.days.some":"дня","employerReviews.bigWidget.trialVersionInfo.days.many":"дней","employerReviews.settings.question_block.title":"Ответы на возможные вопросы","employerReviews.settings.question_1.title":"Как поднять оценку компании?","employerReviews.settings.question_2.title":"Где соискатели увидят отзывы о моей компании?","employerReviews.settings.question_3.title":"Не вижу смысла отвечать на негативный отзыв. Что это даст?","employerReviews.settings.question_4.title":"Можно ли удалить или отредактировать ответ на отзыв?","employerReviews.settings.question_5.title":"Вы помогаете с ответами на отзывы?","employerReviews.settings.question_6.title":"Куда можно задать вопросы по работе с отзывами?","employerReviews.settings.question_1.description":"Для этого нужно увеличить количество отзывов с высокой оценкой. Попросите лояльных сотрудников конструктивно написать, что им нравится в компании и что можно улучшить. Это важно, потому что поток однострочных отзывов, где описаны только плюсы, вызывает у людей недоверие.","employerReviews.settings.question_2.description":"Если вы решили показывать отзывы на hh.ru, люди увидят их на странице компании и на странице каждой вакансии. Если нет — только на Dream Job.","employerReviews.settings.question_3.description":"Плохие отзывы бывают у всех — никто не идеален. Официальный ответ покажет, что вам важна любая обратная связь, и вы заинтересованы в улучшении условий труда и рабочих процессов в компании. Открытость к диалогу оценят и соискатели, и авторы отзывов.","employerReviews.settings.question_4.description":"Да, в любое время. Сделать это можно во вкладке «Отзывы» в личном кабинете на Dream Job.","employerReviews.settings.question_5.description":"Да! Напишите на employers@dreamjob.ru — поможем.","employerReviews.settings.question_6.description":"На почту employers@dreamjob.ru","employerReviews.settings.reviewsManagement.title":"Управление отзывами","employerReviews.settings.collectingFeedback.title":"Сбор обратной связи","employerReviews.settings.companyAnswer.title":"Официальный ответ компании","employerReviews.settings.analytics.title":"Аналитика","employerReviews.settings.collectingFeedback.description":"Предложите вашим сотрудникам оставить отзывы о работе у вас — напишите письмо на всех со ссылкой на страницу компании","employerReviews.settings.companyAnswer.description":"80% соискателей обращают внимание на ответы работодателей — покажите, что вы готовы к диалогу","employerReviews.settings.analytics.description":"Следите за динамикой оценок и отзывов, сравнивайте их с конкурентами и средним показателем по индустрии","employerReviews.settings.disableReviewsDescription":"Вы можете не показывать отзывы на hh.ru — тогда соискатели будут видеть их только на Dream Job","employerReviews.settings.header.button":"Показать отзывы на hh.ru","employerReviews.settings.disableReviewsButton":"Не показывать отзывы на hh.ru","employerReviews.settings.toggleNotification":"Готово! Теперь соискатели видят отзывы на странице компании и в вакансиях.","employerReviews.settings.analytics.show":"Посмотреть","employerReviews.settings.availableFullVersion":"Доступно в полной версии","employerReviews.settings.collectingFeedback.showInstruction":"Посмотреть инструкцию","employerReviews.settings.collectingFeedback.collectingTips":"Советы по сбору","employerReviews.settings.companyAnswer.answerReviews":"Ответить на отзывы","employerReviews.settings.companyAnswer.communicationsTips":"Гайд по коммуникации","employerReviews.settings.alreadyHaveReviews.text":"У вас уже есть отзывы","employerReviews.settings.alreadyHaveReviews.zero":"Как собрать первые отзывы","employerReviews.settings.alreadyHaveReviews.one":"Как собрать больше отзывов","employerReviews.reviewsCount.noReviews":"Нет отзывов","employerReviews.settings.reviewsInstruction.description":"Предложите сделать это вашим сотрудникам — напишите письмо на всех со ссылкой на страницу компании","employerReviews.settings.reviewsInstruction.button":"Открыть инструкцию","employerReviews.settings.defaultReviewContent.title":"Менеджер","employerReviews.settings.defaultReviewContent.description":"Очень крутое руководство, отлаженные процессы, прозрачность, возможности для профессионального роста и развития…","employerReviews.settings.companies.title":"Больше 10 000 компаний уже показывают отзывы сотрудников на hh.ru","employerReviews.settings.header.title":"Получайте больше откликов благодаря отзывам сотрудников","employerReviews.settings.header.subtitle":"Покажите их соискателям hh.ru — с помощью виджета Dream Job","employerReviews.settings.hireFasterSlogan.title":"Нанимайте ещё быстрее","employerReviews.settings.hireFasterSlogan.text":"{0} охотнее откликаются на вакансии, если видят рядом отзывы о компании","employerReviews.settings.hireFasterSlogan.text.strong":"66% кандидатов","employerReviews.settings.hireFasterSlogan.hover":"Результат исследования hh.ru 2021 года на основе опроса 3 097 респондентов","employerReviews.settings.improveEmployerBrand.title":"Улучшайте бренд работодателя — легко!","employerReviews.settings.improveEmployerBrand.analyze.title":"Анализируйте обратную связь","employerReviews.settings.improveEmployerBrand.analyze.description":"Следите за динамикой оценок и отзывов, сравнивайте их с конкурентами и средним показателем показателем по индустрии","employerReviews.settings.improveEmployerBrand.answer.title":"Официально отвечайте на отзывы","employerReviews.settings.improveEmployerBrand.answer.description":"80% соискателей обращают внимание на ответы работодателей — покажите им, что вы готовы к диалогу","employerReviews.settings.improveEmployerBrand.create.title":"Закрепляйте лучшие из них","employerReviews.settings.improveEmployerBrand.create.description":"Создавайте хорошее впечатление о компании","applicant.interviewReviews.reviewed":"Отзыв оставлен","error.page.description.404":"Возможно, в ссылке опечатка. Если считаете, что страница была здесь раньше, но исчезла, — напишите в службу поддержки.","error.page.description.403":"Чтобы увидеть, доступна ли она вам, войдите в личный кабинет","error.page.description.400":"Напишите в поддержку — там помогут решить проблему. В сообщение вставьте код ошибки: {0}","index.footer.menuitem.copyright":"© {0} ООО «Хэдхантер»","navi.logo.title":"hh.ru","page.404.pageTitle":"Ошибка 404","page.403.pageTitle":"Ошибка 403","page.4xx.pageTitle":"Ошибка","error.page.title.404":"Такой страницы нет","error.page.title.403":"Эта страница доступна не всем","error.page.title.400":"Страница не открывается","error.page.code":"Ошибка {0}","error.page.link.index":"Перейти на главную","error.page.link.feedback":"Написать в поддержку","error.page.authorization.link":"Личный кабинет"}},"langs":["RU"],"features":{"sentry_logging":true,"sentry_request_queue_limit":null,"sentry_js_config":null,"highlight_magritte_grid":null},"experiments":{"enabled":{},"checked":[]},"pageError":null,"request":{"protocol":"https","host":"172.16.44.19:2680","url":"/employer_reviews/proxy_components/small_widget?employerId=9506652&vacancyId=86442710","id":"17016584379246b8ccfd65fb3c599af1","xsrfToken":"1de7669a35596983f198be3343ec3450","pageName":"SmallWidget","origin":"https://172.16.44.19:2680"},"isProxiedComponent":true,"config":{"staticHost":"https://employer-reviews-front.hh.ru/static","hhcdnHost":"https://hhcdn.ru","sentryDSN":"https://d9af9242efed432e987ffae32d179ef4@sentry.hh.ru/616","imageResizingCdnHost":null},"analyticsParams":{"hhtmSource":"SmallWidget","hhtmFrom":"","hhtmSourceLabel":"","hhtmFromLabel":""},"fetchingData":false,"fetchDataError":null,"isWebView":false,"hasDestroyIfAppRouteNotExist":true,"locale":{"areaId":"1001","domainAreaId":"236","host":"hh.ru","protocolHost":"https://172.16.44.19:2680","isSeoDomain":true,"platform":"HEADHUNTER","availableLanguages":["EN","RU"],"siteLanguage":"RU"},"displayType":"DESKTOP","backUrl":"/","disabledReduxSpaMiddlware":false,"renderRestriction":{"breakpoint":"all","magritteBreakpoint":null,"force":false,"renderRestriction":false},"datetime":"","currentEmployerId":null,"userType":"anonymous","employerId":"9506652","employerNameMap":{"9506652":"inDrive"},"employerLogoUrl":"","employerIsTrusted":true,"vacancyId":"86442710","proxyComponentId":"employerReviewsSmall","xhhPageName":"vacancy","areaTree":[],"siteId":"1","backurl":"/","showForceReloadWarning":false,"reviewPossibility":{"employer":{"canReview":true},"interview":{"canReview":false}},"reviewsSettings":false,"hasVerifiedPhone":false,"reviewsVisibilitySettings":false,"canEditVisibilitySettings":false,"employersToReview":[],"interviewsToReview":[],"myReviews":{"paging":{"found":0,"hasNextPage":false,"page":0,"pages":0,"perPage":20},"isLoading":false,"reviews":[]},"initialOpenedReviewId":null,"interviewDictionaries":{"locations":[{"id":"1","name":"По телефону"},{"id":"2","name":"По видеосвязи"},{"id":"3","name":"В офисе"}],"durations":[{"id":"ONE_WEEK_OR_LESS","name":"Меньше недели"},{"id":"TWO_WEEKS","name":"Две недели"},{"id":"THREE_WEEKS","name":"Больше двух недель"},{"id":"FOUR_WEEKS_OR_MORE","name":"Больше месяца"}],"components":[{"id":"1","name":"Рекомендации с прошлой работы"},{"id":"2","name":"Обсуждение опыта работы"},{"id":"3","name":"Оценка профессиональных навыков"},{"id":"4","name":"Оценка навыков презентации"},{"id":"5","name":"Психологический тест"},{"id":"6","name":"Уровень владения иностранным языком"},{"id":"7","name":"Проверка службой безопасности"}],"complexities":[{"id":"1","name":"Легко"},{"id":"2","name":"Нормально"},{"id":"3","name":"Сложно"}],"stagesCounts":[{"id":"ONE","name":"Один"},{"id":"TWO","name":"Два"},{"id":"THREE","name":"Три"},{"id":"FOUR","name":"Четыре"},{"id":"FIVE_OR_MORE","name":"Больше четырёх"}],"jobConditions":[{"id":"1","name":"Зарплата"},{"id":"2","name":"Описание обязанностей"},{"id":"3","name":"Требуемый опыт"},{"id":"4","name":"Соцпакет"},{"id":"5","name":"Описание условий работы"},{"id":"6","name":"Расположение офиса"}]},"myInterviewReviews":{"paging":{"found":0,"hasNextPage":false,"page":0,"pages":0,"perPage":20},"isLoading":false,"reviews":[]},"notificationReviewData":{},"interviewReviewWizardData":{"areaId":null,"position":null,"vacancyId":null,"employerName":null,"negotiationTopicId":null},"complainDictionaries":{"reasons":[]},"complainStatus":{"exists":false},"whiteSmallWidget":false,"trialTariffExpirationDays":0,"complainSuccess":false,"isRedesignExp":false,"proxiedSiteRoot":"","topicAlreadyReviewed":false,"reviewsAreHidden":true,"learnMoreButtonRead":false,"openEmployerButtonRead":false,"advantages":[{"id":"1","name":"Своевременная оплата труда"},{"id":"2","name":"Удобное расположение работы"},{"id":"3","name":"Удаленная работа"},{"id":"4","name":"Наличие кухни, места для обеда"},{"id":"5","name":"Медицинское страхование"},{"id":"6","name":"Оплата больничного"},{"id":"7","name":"Гибкий рабочий график"},{"id":"8","name":"Компенсация питания"},{"id":"9","name":"Оплата транспортных расходов"},{"id":"10","name":"Корпоративный транспорт"},{"id":"11","name":"Профессиональное обучение"},{"id":"12","name":"Место для парковки"},{"id":"13","name":"Оплата мобильной связи"},{"id":"14","name":"Система наставничества"},{"id":"15","name":"Корпоративные мероприятия"}],"employerReviews":null,"allAdvantages":[],"matchedAdvantages":[],"savedAdvantages":[],"showMoreWidgetsRead":false,"router":{"location":{"pathname":"/employer_reviews/proxy_components/small_widget","search":"?employerId=9506652&vacancyId=86442710","hash":"","key":"lk530e","query":{"employerId":"9506652","vacancyId":"86442710"}},"action":"POP"}}
Кипр
Вакансия в архиве
Работодатель, вероятно, уже нашел нужного кандидата и больше не принимает отклики на эту вакансию
Похожие вакансии
Откликнитесь среди первых
Building a geo-distributed infrastructure, ensuring maximum performance and reliability of our services. Creation of PaaS platform. Participation in the...
Everything as code. GitHub. AWS EKS. ELK/EFK stack. Prometheus, Grafana, Victoria Metrics. Consul, Vault. Argo CD + Woodpecker CI.
Write stable maintainable code that solves business problems. Participation in the code review. Design application architecture and select technologies together...
You have minimum 3 years experience in commercial native app development. You have in-depth experience with the software development...
Develop a culture of working with data. Create a unified system for processing, storing and validating data. Design and build...
Expert level knowledge of Python 3.7+. Experience developing ETL processes on PySpark. Development of data flows on Airflow...
Автоматизация тестирования UI (JS) и API (PHPUnit). Ручное тестирование frontend, backend. Создание и поддержка тестовой документации. Взаимодействие с командой разработки...
Опыт работы от 3-х лет на позиции QA Engineer. Опыт работы с фронтендом и бэкендом. Опыт написания автотестов на...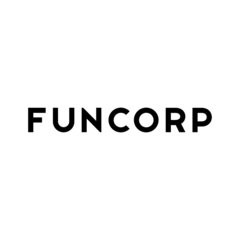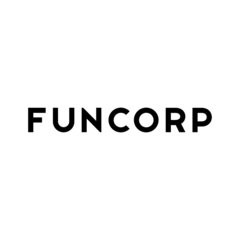 Participate in product design and releases to ensure high quality and a great user experience. Manual testing (functional / regression / exploratory).
Experience in testing mobile applications (iOS, Android). Experience with Android Studio / Xcode. Expertise in client-server architecture. Experience with sniffer...
Автоматизация сборки, развертывание платформы и связанных с ней сервисов. Мониторинг и обслуживание платформы. Руководство разработчиками по внедрению best-practice DevOps.
5+ лет опыта работы с high-availability сервисами. 4+ лет опыта с Microsoft Azure . Отличные знания сервисов Azure...